NEWS ARTICLE
705. 19 September 2017 Facilities for Disabled in Accessible Cottages - Gloucestershire, UK
Facilities for Disabled in Accessible Cottages - Gloucestershire, UK - Moorhens Cottages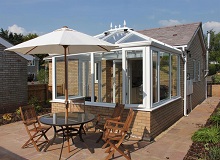 Moorhens is a single storey lakeside retreat, 75 yards from the lakeside and park and 300yds from historic black and white town centre. With a lake on your doorstep; lively market town center across the park; rivers, forest, history, fabulous food and traditional village and rural life in every direction.
The Moorhens Cottage is accessible, it provides:
Shower Room
Grab Rails in Shower Room
There is level/ramped access into accommodation.
Click here to see more accessible accommodation in Gloucestershire
Click here to see all disabled holidays we offer in the UK
Have a Great Accessible Holiday!