744. 10 November 2017 Indian Disabled Holidays - Disabled Hotels in India with Accessible Room in Jaipur, India
Indian Disabled Holidays - Disabled Hotels in India with Accessible Room in Jaipur, India
Trident Hotel Jaipur, Rajasthan, India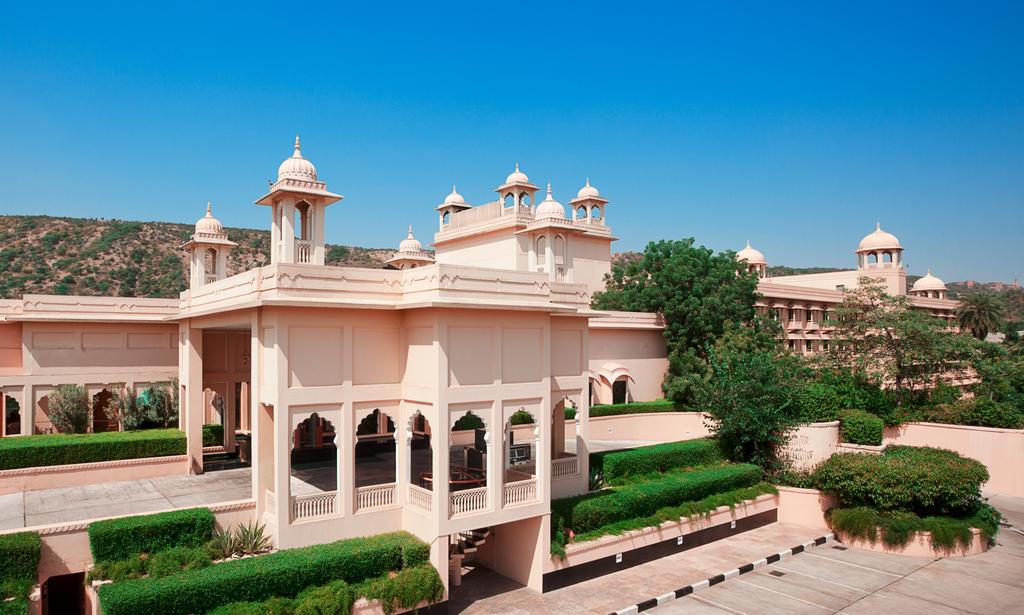 Across the road from Man Sagar Lake, Trident Jaipur is just few minutes away from the famous Jal Mahal Palace. Jaipur International Airport is 40 mins from the hotel whereas Jaipur Railway Station is less than 11 km away. Within a distance of 6 km, the attractions of Pink/Old city such as Amer Fort, Hawa Mahal, Jantar Mantar and City Palace can be covered.
Common Areas
Lobby:The lobby is accessible by a short access ramp from the off point.
Restaurant:The hotel counts 1 restaurant for all meals located at the same level with all other common areas of the hotel. The restaurant is spacious and pleasant
Lifts: 2 lift but not of use for handi travelers as the adapted room is on the ground floor.
Others: A nice swimming pool accessible to wheelchair users.
Rooms:
Bedrooms:
- Width of the entrance door: 72cm/2.3f.
- Height of the bed: 62cm/2.1f.
- Path to access the bed: Right side: 100cm/3.3f. At the foot: 100cm/3.3f - Between beds: 53cm/1.7f.
Other information: A very large double window with garden view (openable).
Bathrooms:
- Shower, sink and toilet in the same room at the same level
- Width of the bathroom door: 78 cm/2.5f of useful real path width.
- Height of the toilet seat: 40cm/1.3f. With hand-grip.
- Shower: Handi shower. Open with no door and no step. Curtains.
- Rotation space in the bathroom: 100cm/3.3f.
Call us FREE on : 0800 622 6000
You May Also Like:
Disabled Beach Holidays in India
Indian Accessible Holiday in Jaipur, Rajasthan, India
Adapted Indian Accessible Tours for Disabled