WHEELCHAIR ACCESSIBLE HOLIDAYS IN THE UK
West Midlands

is packed with dazzling theatres, colossal exhibition centres, Balti restaurants, and shiny shopping malls. With endless ancient woodlands, heaths, and wetlands to explore, it isn't hard to see how this place inspired JRR Tolkien to write The Lord of the Rings. The West Midlands is also home to Cadbury's chocolate factory where you can taste the chocolate fresh from the production line.

If you are interested in wheelchair accessible holiday in this section and require further information then please do click on the get a quote button to receive a quote.
You can advertise your wheelchair friendly holidays accommodations with Disabled Access Holidays. If you have a wheelchair accessible holiday property which you think may be suitable then please see our Advertise With Us Page


uk hotel/B&B
Hadley Park Hotel
Shropshire Telford
Hadley Park Hotel is ideally located just off the A442 Telford Expressway and within easy reach of the M54. It is set within pleasant grounds in a quiet area.

uk hotel/B&B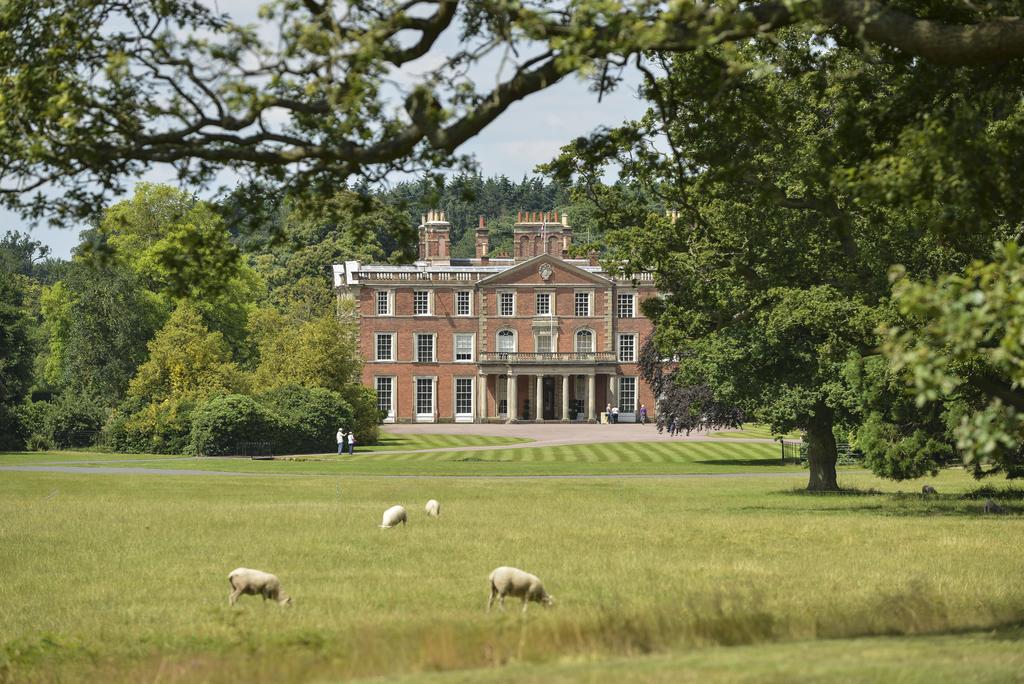 Best Western Valley Hotel
Shropshire Telford
Winner of Best Western's Hotel of the Year 2008. In the stunning Ironbridge Gorge, on the banks of the River Severn, this beautifully preserved Georgian country house offers luxurious accommodation, free Wi-Fi and an award-winning restaurant.

uk self catering

Sleeps 2-3 People

2 Bedrooms
The Cow Shed - Green Holiday Barns, Wheathill
Shropshire Bridgnorth
The undulating countryside around Astbury offers a quiet and peaceful retreat for luxury pine lodges and the Welcome to Wheathill, a small, scattered, rural community, situated high up in the striking Clee hills between Ludlow and Bridgnorth. This 4 star self-catering accommodation, traditionally built of local limestone, has been sympathetically converted to a high standard and is heavily beamed throughout.

uk self catering

Sleeps 2-4 People

2 Bedrooms
Ludlow Ecolog Cabins
Shropshire Ludlow
Annie's Cabin - Ludlow Ecolog Cabins. A family business offering self-catering holidays in a hand built Finnish-style log cabin, set in an unspoilt meadow, 2 miles from Ludlow. Internal access is very good especially to the larger double bedroom.

uk hotel/B&B
Fishmore Hall Hotel
Shropshire Ludlow
Welcome to Fishmore Hall, the privately-owned boutique Shropshire country house hotel overlooking the charming town of Ludlow, and with unrivalled views over stunning Shropshire countryside.

uk self catering

Sleeps 2-4 People

2 Bedrooms
Cow Shed
Shropshire Ludlow
Nestling at the bottom of Clee Hill in the rural hamlet of Bitterley, the Cow Shed is a detached, single-storey converted barn on a 'mixed' working farm. This beautifully presented holiday property has wonderful views over fields and hills, and retains many original features such as beams, yet with modern touches throughout.

uk self catering

Sleeps 5-14 People

5 Bedrooms
Stoke Court Farm Barn
Shropshire Ludlow
Set on a working farm, this detached stone barn is located just 6 miles from historic Ludlow and lies on the edge of the village of Stoke St Milborough, which nestles between the Clee Hill and the Brown Clee Hills in south Shropshire, in an Area of Outstanding Natural Beauty.

uk self catering

Sleeps 2-3 People

2 Bedrooms
Cheese Room Cottage, Shropshire
Shropshire Shrewsbury
The Cheese Room Cottage is named as such because it has been converted from the original brick building which was used for the making and storing of cheese when it was part of the owner's dairy farm - it is found down a private lane just off the road running through the hamlet of Marchamley.

uk hotel/B&B
The Old Station, Leaton
Shropshire Shrewsbury
The 4 star Old Station Guest House B&B is set in the heart of the Shropshire countryside less than 10 minutes drive via country roads from the historic county town of Shrewsbury, the central hub of Shropshire.

uk self catering

Sleeps 4-7 People

4 Bedrooms
Maple Cottage
Shropshire Shrewsbury
Just north of Shrewsbury, this beautiful, accessible cottage is in the ideal location for a relaxing holiday in the countryside of England.

uk self catering

Sleeps 4-7 People

4 Bedrooms
Oak Cottage
Shropshire Shrewsbury
This stunning cottage is approximately 6 miles north of Shrewsbury at Harmer Hill on the A528. This is a pleasant level access self catering cottage in a perfect location for relaxing.

uk self catering

Sleeps 2-4 People

2 Bedrooms
Chestnut Cottage
Shropshire Shrewsbury
Near Shrewsbury, this quiant and beautiful cottage is fantastic for having a relaxing holiday in the sprawling coutryside.

uk self catering

Sleeps 2 People

1 Bedrooms
Munslow Cottage
Shropshire Craven Arms
Munslow is just one of four cottages which together with the owners family home comprise the three sides of a courtyard. Each cottage is steeped in its own character and has been converted from stone and timber barns.

uk hotel/B&B
Tugford Farm
Shropshire Craven Arms
Tugford Farm is a family-run working farm in quiet rural countryside, but in an ideal central position for visiting south Shropshires market towns and attractions, or take advantage of the vast network of footpaths (the Shropshire Way footpath runs on the farm boundary), bridleways (the Jack Mytton Bridleway passes through Tugford) and quiet country lanes.

uk self catering

Sleeps 2 People

1 Bedrooms
Swallows Nest Strefford Hall
Shropshire Craven Arms
Strefford Hall Farmhouse is a Bed & Breakfast and Self Catering Accommodation in the heart of the Countryside near Craven Arms in South Shropshire. Swallows Nest sleeps two and is the self-contained ground floor of a larger self-catering cottage.

uk self catering

Sleeps 3-5 People

3 Bedrooms
Woodpecker Cottage, Dudleston
Shropshire Ellesmere
Woodpecker cottage is a new semi-detached barn conversion set in a very peaceful, rural situation near Ellesmere in the heart of North Shropshire.

uk hotel/B&B
Mereside Farm - The Shippon
Shropshire Ellesmere
The B&B is situated in Ellesmere within easy wheeling of the Mere Visitor Centre and the town. The accessible cottage is one of three cottages set in the grounds of the old farmhouse and it has designated parking adjacent to the entrance.

uk hotel/B&B
Red Lion Coaching Inn
Shropshire Ellesmere
The Red Lion is a 16th Century Coaching Inn situated in the town of Ellesmere within easy wheeling distance of the Mere and Cremorne Gardens. The inn has two ground floor accessible bed and breakfast rooms situated in the courtyard.

uk hotel/B&B
Big Bear Lodge
Shropshire Oswestry
Big Bear Lodge is located at Melverley in Shropshire deep within the unique landscape of the Marches (the ancient name given to countryside on either side of the border between England and Wales).

uk hotel/B&B
Holme Lacy House Hotel
Herefordshire Hereford
Set in 50 acres of gardens in the Wye Valley, Holme Lacy is one of Herefordshire's treasures. There's plenty to do, with daily entertainment, an indoor pool, and a choice of restaurants. The hotel also arranges visits around the area, including the Cathedral City of Hereford.
uk self catering

Sleeps >10 People

>5 Bedrooms
The Granary
Herefordshire Hereford
The Granary, a long standing 5 Stars award winner, is a luxury barn conversion providing luxury self-catering holiday cottage accommodation for up to eighteen guests. Beautifully located on a working farm in rural Herefordshire, just five miles from Ross-on-Wye, it offers spectacular views of the surrounding countryside.
uk self catering

Sleeps 2 People

1 Bedrooms
The Tack Room - Durstone Cottages
Herefordshire Hereford
The Tack Room, is beautifully converted as a modern holiday cottage sleeping 2 people in one bedroom in either twin or a super king bed, and a sofa bed in the lounge. Access is level from the rear of the house; we have had many wheelchair users stay with us.
uk self catering

Sleeps 2 People

1 Bedrooms
Valley View Cottage
Herefordshire Hereford
This cottage is a converted barn that has been lovingly restored by local craftsman, incorporating contemporary design and traditional architecture using locally sourced materials.
uk self catering

Sleeps 2 People

1 Bedrooms
Bridle Cottage
Herefordshire Hereford
On a quiet country lane in the hamlet of Hentland, yet within easy reach of Ross-on-Wye (4 miles) and Hereford, this tastefully converted cottage offers the perfect place to relax and unwind.
uk self catering

Sleeps 2 People

1 Bedrooms
The Tack Room - Little Cowarne Court Cottages
Herefordshire Bromyard
Situated in the scattered village of Little Cowarne, these delightful Herefordshire cottages have been lovingly created from farm buildings to form Grade II listed barn conversions. Each furnished and decorated to a high standard, with a cosy, contemporary feel, each of these charming cottages offer a front patio area with furniture, a lovely place to relax and enjoy the peace and tranquillity of this unspoit area
uk self catering

Sleeps 2 People

1 Bedrooms
Divine Cottage
Herefordshire Goodrich
This property is surrounded by an array of things to see and do, from places of historic interest, wonderful walking and stunning scenery in the Wye Valley.
uk self catering

Sleeps 2-4 People

2 Bedrooms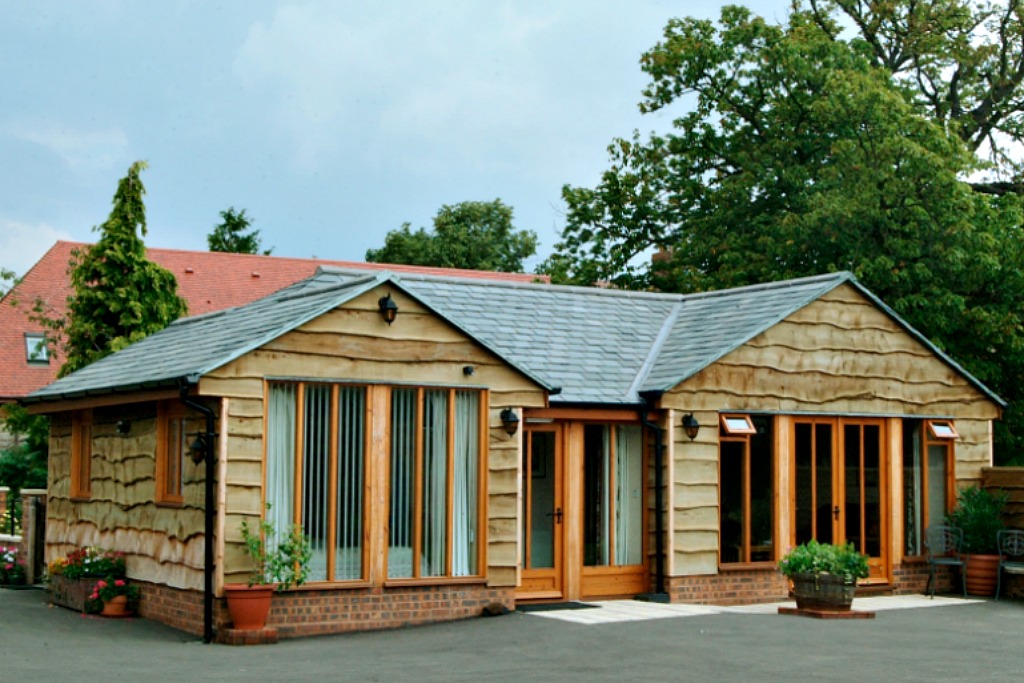 Chestnut Cottage
Warwickshire Leamington Spa
All one level, Chestnut is a great cottage for young families and those where stairs are a problem. It is a very sunny self-catering cottage and enjoys the beautiful views of Burton Dassett Hills across the orchard carp.
uk self catering

Sleeps 3-6 People

3 Bedrooms
Home Cottage
Warwickshire Leamington Spa
Home Cottage is a superb detached cottage which is all on one level, making it great choice for young families and those who require a cottage with luxury, space, comfort and accessibility to NAS Category M3.
uk self catering

Sleeps 5-10 People

5 Bedrooms
Oak House
Warwickshire Leamington Spa
Oak House is a gorgeous large, luxury, holiday house. All the rooms in the cottage are very spacious, beautifully decorated and very well appointed. Sleeping 10 people in 5 bedrooms plus 2 cots, Oak House is a great space for a large family get together, a big group of friends or a business meeting.
uk self catering

Sleeps 2-4 People

1 Bedrooms
Linhay Farm Annexe
Worcestershire Malvern
Adjoining its Georgian-style farmhouse is a charming self-contained holiday home with private entrance. Ramp access and all rooms on one level, making it ideal fo wheelchair users and visitors with special needs.
uk self catering

Sleeps 2-3 People

2 Bedrooms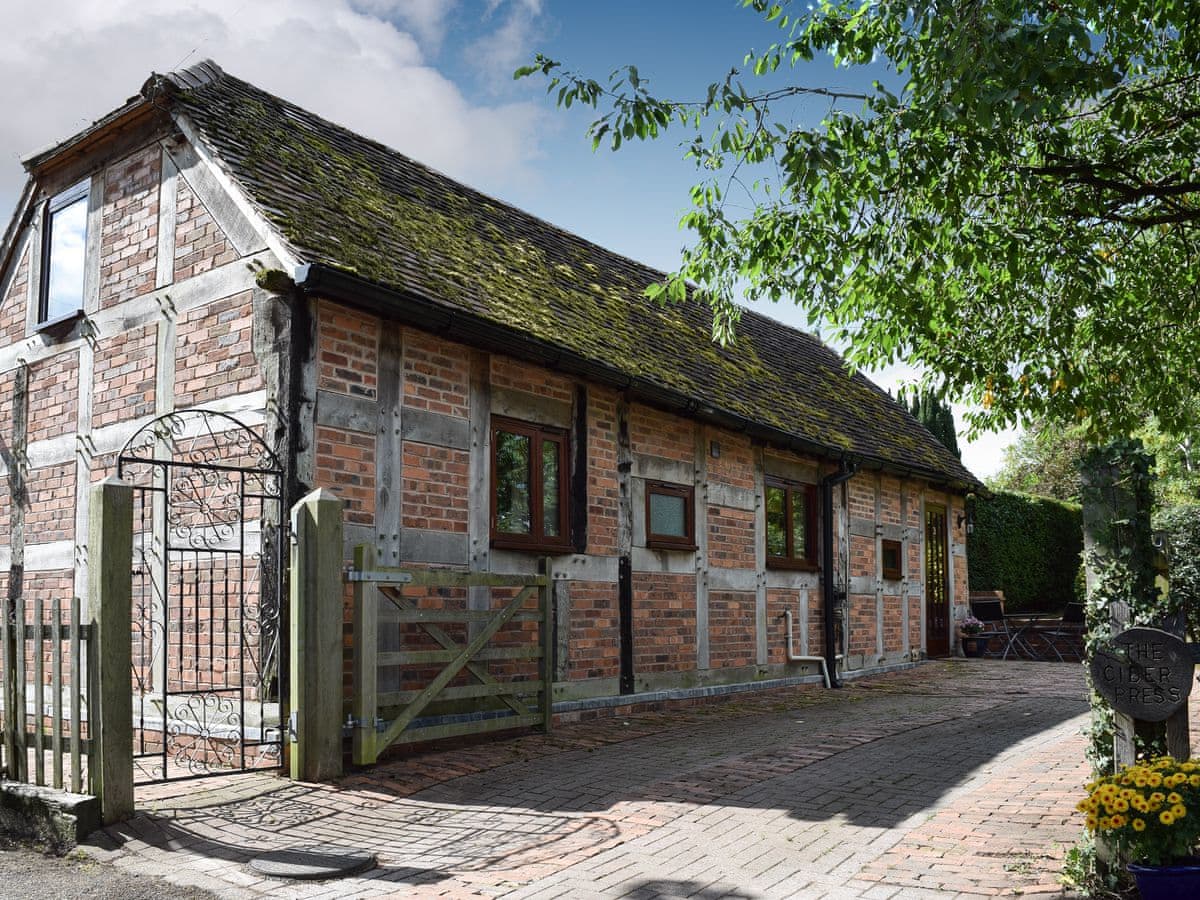 The Worcestershire Cider Press
Worcestershire Malvern
This delightful residence is situated in the heart of the Worcestershire countryside offering the perfect location for exploring the many sights and amenities.
uk hotel/B&B
The Angel Hotel
Worcestershire Pershore
Eat, drink and sleep at this charming, popular venue in the heart of the bustling market town of Pershore, Worcestershire, close to the banks of the River Avon. This sensitively refurbished hotel, bar and restaurant of Tudor origin offers something for everyone. Please note, Disabled entrance is around the side of the building.
uk self catering

Sleeps 2-6 People

2 Bedrooms
Woodland Cottage
Staffordshire Eccleshall
Situated on the woodland edge at the bottom of the spectacular sandstone gorge known locally as 'The Rock', Woodland cottage offers a peaceful retreat in a beautiful natural setting with views of the garden, pond, and woodland.

uk hotel/B&B
Drayton Manor Hotel
Staffordshire Tamworth
The 4-star Drayton Manor Hotel is set in a unique location amongst 280 acres of lakes and parkland that was once the home of Sir Robert Peel. It is also a moment away from Drayton Manor Park, home of Thomas Land and Drayton Manor Zoo.