The charms of the Czech Republic's second-largest city may not be immediate, but spend a few days in this Moravian town and Brno's vibrant, authentic Czech ambiance will win you over. It's a fine way to experience Czech life without the teeming herds of tourists that visit Prague. Art Nouveau, Empire and Neoclassical buildings stand in the bar - and restaurant-packed old city centre.
The South Moravian capital perfectly combines history, modern architecture, culture and busy nightlife in original bars. You can see the legendary Tugendhat Villa, the mysterious underground, the atomic bomb shelter for the chosen few, an infamous jail, and the second largest ossuary in Europe.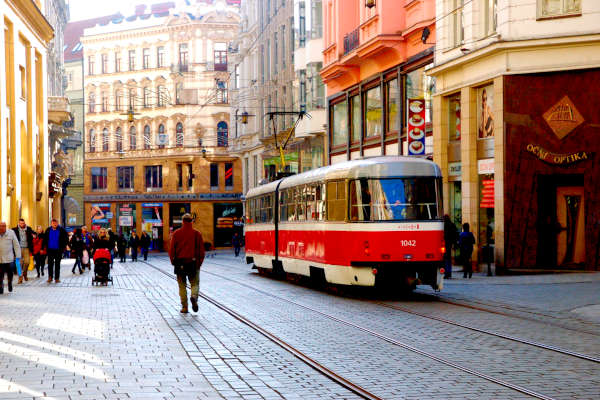 The thousands of university students here have always ensured a lively club and entertainment scene, but a wave of next-gen cafes, restaurants and cocktail bars in the past few years has put the city on the map and even invited positive comparisons with Prague. The cosy cafés offer fair roasted mixtures or a coffee decorated with cotton candy. When the sun sets, you will experience the pulse of Brno: exotic and traditional drinks, excellent burgers, beer on tap, and music.
Call
0800 622 6000
todays to speak to one of our experienced travel consultants about a disabled friendly holiday in Brno.
Click here to view all our accessible accommodation in Brno