ITALY - ATOL HOLIDAYS
Naples, Italy


Italy's third-largest city is one of its oldest, most artistic and most awe-inspiring. Naples 'centro storico' (historic centre) is a Unesco World Heritage Site, its archaeological treasures are among the world's most important, and its variety of palaces, castles and churches gives Rome a run for it's money. More Resort Info....

If you are interested in wheelchair accessible holiday in this section and require further information then please do click on the get a quote button to receive a quote.
Hotel San Mauro
Naples - 4 star
This luxurious hotel is located in the suburbs of Casalnuovo Di Napoli, featuring a prime situation just 5 kilometres from Napoli Capodichino airport and a short driving distance from the historical city centre.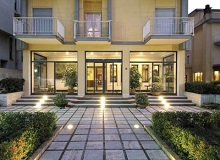 American Hotel Naples
Naples - 4 star
American Hotel is located just a few minutes from the city centre next to the tangenziale (inner city motorway) of Agnano Terme and Fuorigrotta. Recently renovated The American Hotel has 106 pleasant, welcoming rooms and suites provided with the best of comfort and with private facilities.