Caribbean - ATOL HOLIDAYS
Below is list of disabled friendly accessible hotels in
Barbados, Caribbean

.

Search for another accessible holiday in Caribbean
If you are interested in wheelchair accessible holiday in this section and require further information then please don't hesitate to contact us.

Hilton Barbados Resort
5 Star - Barbados
This resort enjoys a stunning location on the lush tropical peninsula of Needham's Point. A true tropical paradise, with exquisite ocean-facing accommodation and four fabulous Barbados dining outlets.
The Club Resort And Spa
4 Star - Barbados
The Club, Barbados Resort & Spa is your Adults-Only All-Inclusive Caribbean Escape. Relax and enjoy amenities and activities designed to leave you refreshed, reconnected, and far removed from everyday life. From Caribbean Sea views to delicious dining and spa treatments, The Club offers value, charm, and a terrific location on Barbados' West Coast.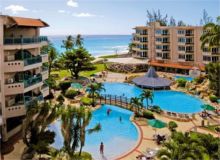 Accra Beach Hotel & Spa, Christ Church
4 Star - Barbados
The hotel is situated on Rockley beach which has a one mile boardwalk, perfect for an evening stroll. There are 3 restaurants, and the St Lawrence Gap nightlife area is a 5-min taxi ride. Special nights feature live jazz, barbecues and even fire-eating.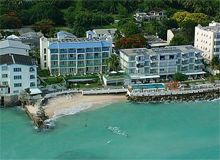 Barbados Rostrevor Hotel, Saint Lawrence Gap
3 Star - Barbados
This award winning, family-run Rostrevor Apartment Hotel is set in the heart of the lively St Lawrence Gap district, so you`ve got restaurants, nightclubs and reggae lounges on your doorstep.The perfect beach front hotel in Barbados for the budget traveller.