MAJORCA SOUTH- ATOL HOLIDAYS
Below is list of disabled friendly accessible hotels in
Majorca South

.
If you are interested in wheelchair accessible holiday in this section and require further information then please don't hesitate to contact us.
Accessible holidays in Palma, Santa Ponsa, Palmanova, Magaluf, Paguera , Ca'n Pastilla
Majorca is a really beautiful island. It offers something for everyone from lively night clubs to quieter family resorts and romantic holidays overlooking the mediterranean sea. The South of Majorca is near Palma airport and has a variety of resorts from the kiss me quick fun of Magaluf to C'An Pastilla more suited to people looking for sun, sea and a nice cup of tea. The South is busy and varied and ideal for people looking for a short transfer.
More Resort Info....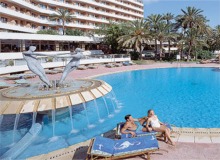 Hotel Valparaiso
Palma - 5 Star.
The Valparaiso Palace is a spectacular hotel whose high standards of comfort and service have given it the most enviable of reputations. It stands in a quiet residential district with superb views across the bay.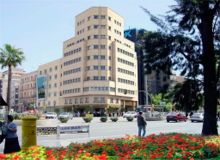 UR Palacio Avenida
Palma - 4 Star.
The Hotel UR Palacio Avenida is a modern and elegantly refurbished boutique hotel for adults in centre of the city. Due to its central location plenty of facilities are available nearby including shopping areas, golf courses, bars, restaurants, boat trips, winery tours and excursions etc.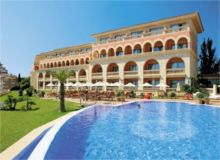 Port Adriano Marina Golf Spa Hotel
Port Adriano, El Toro- 5 Star.
This luxurious hotel, located just above a small leisure marina, has a sandy beach literally just steps away. It bathes in the reflected light and colours of the blue sea and sky, verdant nature, and the glowing red horizon of the evening setting sun.
Majorca Globales Santa Lucia
Platja de Palma, Majorca - 4 Star
The hotel slices the coast between the beaches of Son Matias and Palma Nova, so there's sand outside and sea views from every room. It's 5 minutes' walk from the centre of town, and less than 15 to Magaluf.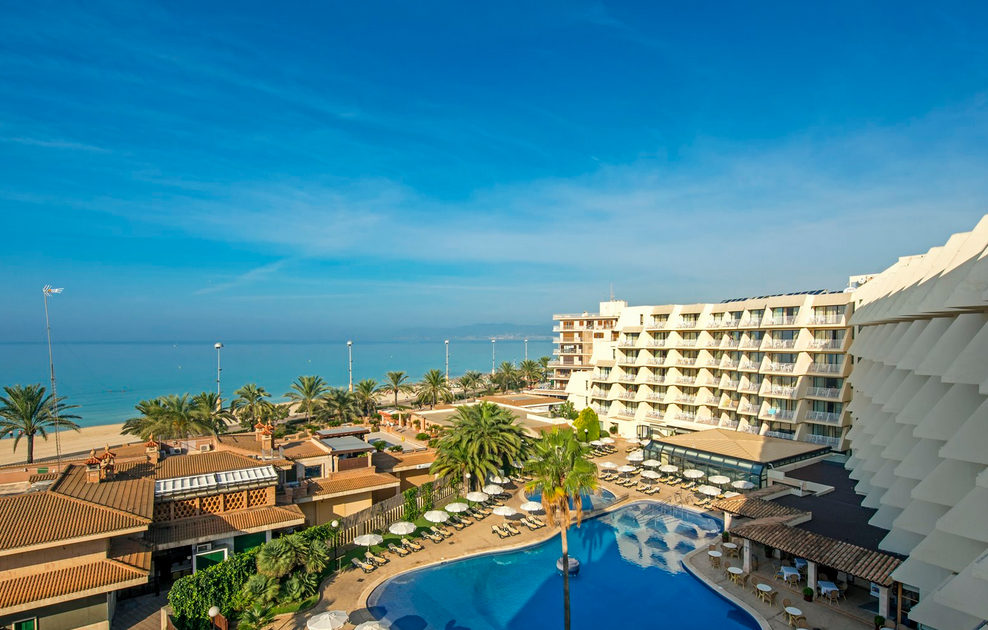 Iberostar Royal Playa De Palma
Platja de Palma, Majorca - 4 Star
The Iberostar Royal Playa De Palma Hotel offers a convenient location for those visitors keen to enjoy a beach break with shopping and entertainment facilities nearby.
JS Palma Stay Hotel
Platja de Palma, Majorca - 4 Star
Extremely close to the beach, shops and entertainment facilities, JS Palma Stay Hotel has everything to offer. Please note that the JS Palma Stay Hotel is an adults only hotel.
Jardin Del Sol
Santa Ponsa Majorca - 4 Star
Its seafront situation offers you a breathtaking view of the Bay from every part of the hotel. Please note that the Iberostar Jardin Del Sol Suites is an adults only hotel.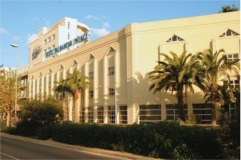 Palmanova Palace
Palmanova - 4 Star
Offering excellent value in smartly furnished surroundingsā€š is a very popular choice for couples of all ages. Close to all the amenities of the resort and the relaxing beachfront promenadeā€š the hotel is also an excellent base for exploring the island.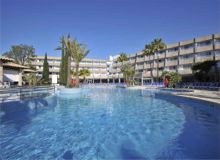 Rosa del Mar Aparthotel
Palmanova - 4 Star
The Rosa del Mar Aparthotel is a great 4 start hotel for families and couples looking to participate in fun and relaxing activities with spas, solarium, pools, slides etc available. The hotel is ideally located in a quiet area close to the beach making for a comfortable and enjoyable stay.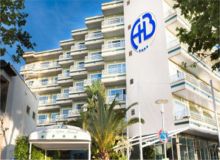 Agua Beach
Palmanova - 4 Star
The Agua Beach Palma Nova is a beautifully renovated 4-star hotel for adults with a spectacular view of the Mediterranean Sea. The hotel contains facilities to allow guests to unwind and relax which makes it an ideal getaway for couple and / or friends.
Son Matias Beach Hotel
Palmanova - 4 Star
With an excellent location overlooking the beautiful bay of Palma Nova this hotel caters for adults only and has all the amenities of the resort on your doorstep including direct access to the beach.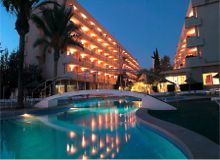 Aparthotel HM Martinique
Magaluf - 3 Star
The HM Martinique is one of the most popular hotels in Magaluf and is ideally located in the heart of the resort, just a short distance from night clubs, bars, restaurants, and the beach. You can enjoy plenty of activities including swimming, sunbathing and the lively night time entertainment.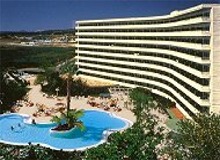 Atlantic Park
Magaluf - 4 Star
This Hotel has been totally renovated in 2007, and is one of the best hotels in the resort. It is situated only 400m from the beautiful sandy shores and the centre of Magulluf which offers all kinds of attractions.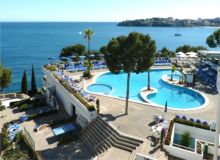 Aparthotel Ponent Mar
Son Caliu, Palma Nova - 4 Star
The 4 star Aparthotel Ponent Mar is situated around 50 metres from the beach, in the quiet residential Son Caliu district of the otherwise lively resort of Palma Nova on the south west coast of Majorca.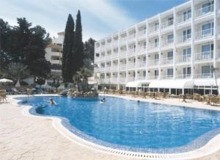 S'Olivera
Paguera - 4 Star
This new and inclusive property is located 300m from Paguera's boulevard, tourist and shopping area characterised by its relaxed atmosphere, and only 350m from the Palmira sandy beach.