IBIZA - ATOL HOLIDAYS
Santa Eulalia, Ibiza


Santa Eulalia is a classy little resort on Ibizaás southeast coast. Itás earned a reputation for being the islandás gastronomic centre, and also comes with art galleries, designer boutiques and high-end gift shops. Thereás a sophisticated marina here too, with more restaurants as well as bars. And the spotlessly clean sand keeps up the standard on the resortás 2 beaches. More Resort Info....

If you are interested in wheelchair accessible holiday in this section and require further information then please do click on the get a quote button to receive a quote.
Aguas de Ibiza
Santa Eulalia - 5 Star
Aguas de Ibiza is a 5 star hotel ideal for guests looking for relaxing and fun filled retreat. The hotel contains a luxurious spa and wellness section, swimming pool and restaurant.
Hotel La Cala
Santa Eulalia - 4 Star
The elegant and relaxing Hotel La Cala is ideally situated only 100 metres from the lovely sandy beach and even less to the town's modern marina from where you can catch a ferry boat to Ibiza Town, Formentera and the Hippy Market in Es Caná.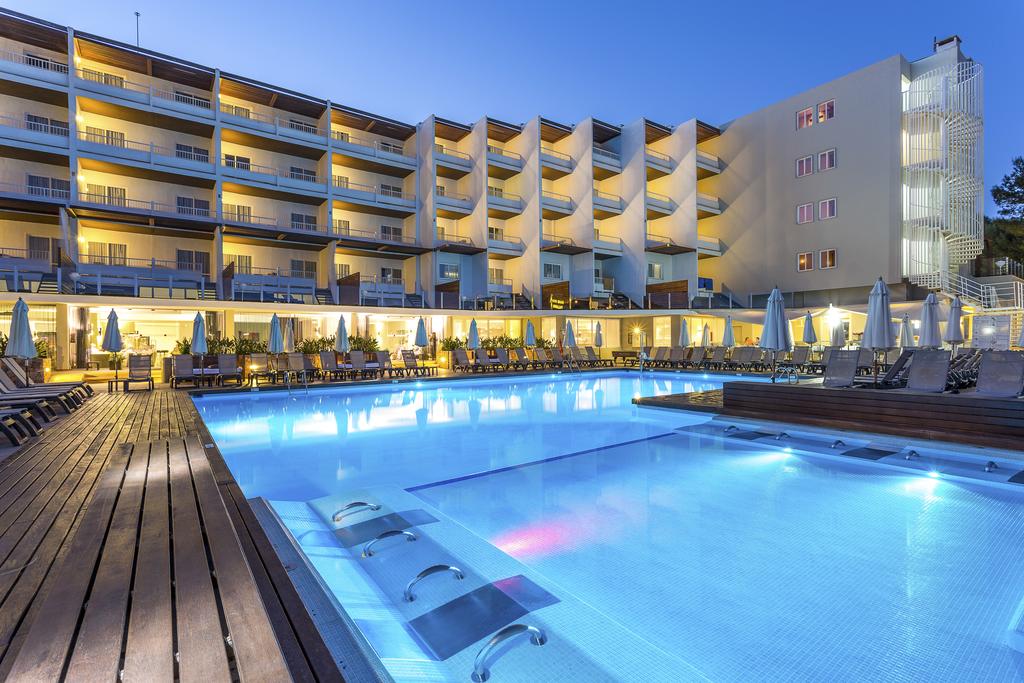 Palladium Don Carlos
Santa Eulalia - 4 Star
This property is 4 minutes walk from the beach. This luxurious adults-only hotel is just 50 yards from the beach and has a large swimming pool with a pool hoist. A romantic getaway for couples.
Apartments Duquesa Playa
Santa Eulalia - 3 Star
Duquesa Playa Aparthotel is located in the heart of Santa Eulalia, within a stones throw of a host of shopping and entertainment venues. Popular with beach lovers the nearest beach is situated just 200 metres away.