Description
This accessible tour will allow you to experience for yourself the most essential sights of Vietnam, experiencing Vietnam's culture, history, and cuisine. This package tour has been carefully developed to be completely accessible for everyone.
This Package Includes:
A choice of wheelchair accessible hotel accommodation
Transfers
Breakfasts, and meals mentioned in the program
A local, English-speaking guide
An assistant on hand during visits and trips to aid mobility
Admission fee to sites
Itinerary
Day 1: Arrival in Hanoi
You will receive a warm welcome from your guide and driver, and you will be transferred to your hotel. You can have some time to relax and rest after your international flight, at the hotel.
If you arrive early, you can spend the afternoon with a guided introduction of Hanoi, the capital city of Vietnam, and you will be able to visit Hanoi's historical quarters, located around the Hoan Kiem Lake - the "Lake of the Returned Sword". You will also visit the Ngoc Son Temple, located at the centre of the lake, linked by a traditional Vietnamese bright red bridge.
Your excursion will continue to the famous old quarter of the "36 old streets and guilds" - the historical heart of the city. Each "Hang" - street - is specialised, with a Hang of silversmiths, of coconut carpets, of sweets, of metalworkers, and more. The streets are filled with old traditional houses and temples.
Day 2 - Hanoi
In the morning, you will receive a guided visit of the Museum of Ethnology, where you can learn about the habits and traditions of the 54 ancestral ethnics composing the modern country. You will have lunch in a Vietnamese villa. In the afternoon, you will visit the mausoleum of Ho Chi Minh, a historic revolutionary leader of Vietnam. Nearby the impressive mausoleum, his former house has many of his personal belongings on display. You will also be able to visit the peculiar "One Pillar Pagoda", a famous Vietnamese temple.
You will have some time to rest at the hotel, before continuing your day in the city centre for a water puppet show. The art of the water puppet show is a cultural experience not to be missed while staying in Hanoi. The puppets tell stories of daily traditional Vietnamese life, easily understandable to all, and feature traditional live music.
Day 3: Dry Halong Bay
With a drive outside Hanoi, you will visit the "Dry Halong Bay", offering an amazing landscape of karst mountains - some of the most spectacular scenery in Vietnam. During the 10th century, this site was the capital of 3 feudal dynasties, of which you will be able to visit the temples and historical buildings. You will have a lunch of regional specialties in Ninh Binh.
Day 4: Hoi An
In the morning, following breakfast, you will take a short flight to travel to Da Nang, by the sea and located in central Vietnam. On arrival, you will meet your guide and transfer to your hotel in Hoi An. A delightful, atmospheric town, it is listed as a UNESCO World Heritage Site. The well-preserved old town is entirely pedestrian.
You will start your tour with a guide, through the paved streets and warm coloured houses, with hanging lanterns. You can cross the 16th century Japanese bridge, which historically linked the Japanese and Chinese communities. You will meet a specialist in Vietnamese gastronomy, and enjoy a delicious street food tour. Through the 3 hours, you can gain a fantastic knowledge of the town of Hoi An - it's history, culture, and also its restaurants, traditional food, culinary specialities, and unique flavours. With each stop, your guide will share a sample of a wide variety of different food at street stalls for you to enjoy.
Day 5: Tra Que
You will travel outward from Hoi An, reaching the rural countryside village of Tra Que, located along a canal. Your guide will introduce you to the history and agriculture of the village, where farm work is still done manually with ancestral techniques. You can travel along the plantations fields, and continue to a local house where you will receive a cooking demonstration. You can enjoy local specialties, such as "Tam Huu" rolls and "Ban Xeo" pancakes. You can also have a foot massage in the bamboo huts.
Day 6: Hoi An at Leisure
You will have breakfast at your hotel, and then you are given the full day to explore Hoi An: its old town, pedestrian streets, many restaurants, and shopping boutiques.
Day 7: Ho Chi Minh City
You will transfer back to Da Nang, for your flight to Ho Chi Minh City. Or arrival, you will meet with your guide and transfer to the hotel. Ho Chi Minh City is the economic capital of Vietnam, with trendy youth and luxury shops. Throughout the afternoon you can visit the architectural highlights of the city, including the Notre Dame Cathedral of Ho Chi Minh City, the Central Post Office made in style of the famous French architect Gustave Eiffel, and the Independence Palace. You will also be able to stop for a break under the shade of trees at the park, to enjoy some local favourites, including Vietnamese sweet iced coffee.
Day 8: Ho Chi Minh City
You will depart toward Tao Dan Park, located in the heart of the city. There, you can see the locals performing Tai Chi - a graceful martial art, originating from China. The park is also known for its bird owners, who meet every morning to show their favourite birds and teach them to sing. You can enjoy the scenes of the park with local tea and coffee.
Afterwards, you can take a ride to the flower market of Ho Thi Ky, where you can enjoy the beautiful sights and smells of photogenic tropical flowers.
In the afternoon, you can also visit the central market, for those willing to purchase any last minute souvenirs. You can also choose to visit the War Remnants Museum.
Day 9: Mekong Delta
You will depart for Mekong Delta, known as being the most hospitable and wealthy region of Vietnam. You can enjoy a complete day, in the scenery of the colourful landscape and engaging locals, with endless rice paddies, small canals and traditional ferry boats, and lush orchards.
You can explore the region with your guide, and visit the market, where you can see a dynamic range of supplies, including fisheries and orchards, from the whole Mekong region. You can have lunch at a restaurant, situated idyllically long the banks of the river.
Day 10: Departure
You will have the day to your leisure in Ho Chi Minh City, to explore any of the sights on offer, until the time of your international departure.
Adapted Transfers
Airport transfers are available.
Flights
Flights available from most UK airports. Flight time approx 12 hours.

Free Phone 0800 622 6000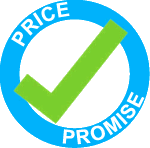 Price Promise Guarantee
If you find the same holiday for a cheaper price we will refund the difference.
Terms and Conditions apply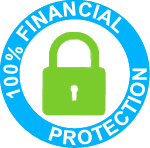 ATOL protection
We are members of the Global Travel Group and your money is 100% protected

Click here to search for another disabled holidays in Tours In Vietnam, Accessible Tours