Description
Experience what South Africa has to offer with a 12-day completely wheelchair accessible tour through Durban, St Lucia, and Hluhluwe. From sprawling cities to picturesque forestation, you can experience the heritage and history, the culture, the wildlife, and tourist destinations of South Africa.
Itinerary
Day 1: Arrival in Durban
From Durban International Airport, you will meet the friendly hosts that will be orchestrating your tour through South Africa. You will be transferred in fully accessible, air conditioned vehicles through Durban, Africa's exciting seaside paradise to your 5 star lodge. The lodge is ideal for catering for those with physical disabilities, fully adapted for wheelchair users, with 18 ponds, 30 acres of private botanical gardens, and sleeping facilities for carers. Refreshments are served, and guests can have a relaxing stay in a slice of Africa featuring indigenous and exotic plants, and a fully accessible swimming pool.
Day 2: Gardens and Spa
Enjoy trips through the 30 acres of private gardens - including a magnificent Japanese-styled garden - which incorporate artworks, sculptures, and waterfalls. And spoil yourself with Makaranga Health Spa, with a range of invigorating and holistic treatments, and soak in the African sun at a fully accessible rock pool.
Day 3: The Golden Mile, uShaka Marine World
Explore the exciting Golden Mile of Durban's beachfront, with a wonderful range of interests and curiosities, a mix of cultures and nationalities, stunning beaches, curiosity shops, flea markets, and local restaurants. You will also be able to visit South Africa's largest marine aquarium - uShaka Marine World - with seal and dolphin stadiums, and a range of habitats for sharks, sea snakes, sting rays, stone fish, and more. You can have the opportunity with a trained guide to touch starfish and feel the skin of sea cucumbers, or dive with a qualified diver in snorkelling pools of over one thousand fish.
Day 4: Umhlanga Beach
Head for Umhlanga, an up-market beach resort with protected seafront, restaurants, and a range of other attractions for any taste. Umhlanga is home for the Shark Board, where you can enjoy an informative video on local sharks and their history. For the more adventurous, 3 beach wheelchairs are available, allowing those with mobility difficulties to easily traverse the sands of the beach, and in calm conditions can even float safely in the water. Enjoy accessible views of the Indian Ocean.
Day 5: Hluhluwe-iMfolozi Park
For the next four days, you can experience a great African safari in Hluhluwe-iMfolozi Park, situated in the largest ecotourism area of South Africa. Established in 1895, it is the home of the Big Five - lion, leopard, rhinoceros, elephant, and African buffalo - and 'Operation Rhino', renowned for saving the white rhino from extinction.
Days 6, 7, and 8: Game Drives
You can embark on leisurely game drives throughout all areas of the park, enabling you to explore Africa at its heart and experience the local wildlife first-hand. With an experienced ranger to help you, you can identify various indigenous species of bird and animal life. There is much to be seen, such as the black rhino; various antelopes - nyala, kudu, waterbuck, reedbuck, wildebeest, and red forest duiker; hippo; crocodile; baboons and monkeys; hyena; giraffe; and often elephants and buffalo too. The more fortunate may also be able to see various predators, such as lions, cheetahs, and wild dogs.
Optional activities for Day 8:
Guests can also have direct interaction with the elephants, used to visitors, and in controlled situations you can feed them game pellets. You can also visit the Cat and Cheetah Rehabilitation Centre, for a close and personal tour of South Africa's endangered cat species. You can be astonished by the agility and beauty of the caracal, the serval, the cheetah, and the African wildcat. All meals during your stay are at the Mpunyane Restaurant where you will be captivated by excellent service and world class cuisine. There is also the relaxing Uzavolo Bar Lounge which lends itself to discussions of the day's experiences.
Day 9: False Bay, Dumazulu - Traditional Zulu Village
Visit the ancient World Heritage site at False Bay, an estuary formed in Africa 120 million years ago. Other attractions include Ilala Weavers with its restaurant where you will enjoy lunch and curio shops featuring traditional Zulu basket weaving and beading. You will also be able to visit Dumazulu, a traditional Zulu village, where you can experience Zulu culture first-hand, and appreciate the captivating traditional dances and drumbeats.
Day 10: St Lucia
Next you will visit St Lucia, offering day visitors a wealth of possibilities with a range of shops, flea markets, pubs and restaurants, boat trips, and a centre explaining the ecology of the World Natural Heritage Site. From the boat trips, you are able to experience and take pictures of indigenous bird species, hippos, and crocodiles from the comfort of your boat.
Day 11: Return to Durban, Gateway Theatre of Shopping
Enroute back to Durban, you can visit the Gateway Theatre of Shopping, the largest shopping centre in the entire Southern hemisphere and continuing to grow. Here you can enjoy a unique African shopping experience, eat at one of many upmarket restaurants, enjoy a show at the local IMAX theatre, or visit The Wave Pool, before returning to your accommodation.
Day 12: Adapted Transfer Return to Airport
Adapted Transfers
The tour hosts offer fully adapted transfer vehicles to take you to and from Durban International Airport.
Flights
Flights from UK (London Heathrow) direct to Durban International Airport may take approximately 12 hours.

Call 03333 355615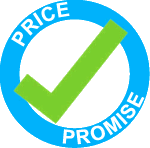 Price Promise Guarantee
If you find the same holiday for a cheaper price we will refund the difference.
Terms and Conditions apply
Click here to search for another disabled holidays in Tours In South Africa, Accessible Tours