772. 6 December 2017 Disabled Holidays - Disabled Hotel in Hanoi, Vietnam - Wheelchair Friendly Hotel
Disabled Holidays - Disabled Hotel in Hanoi, Vietnam - Wheelchair Friendly Hotel
Melia Hanoi Hotel, Hanoi, Vietnam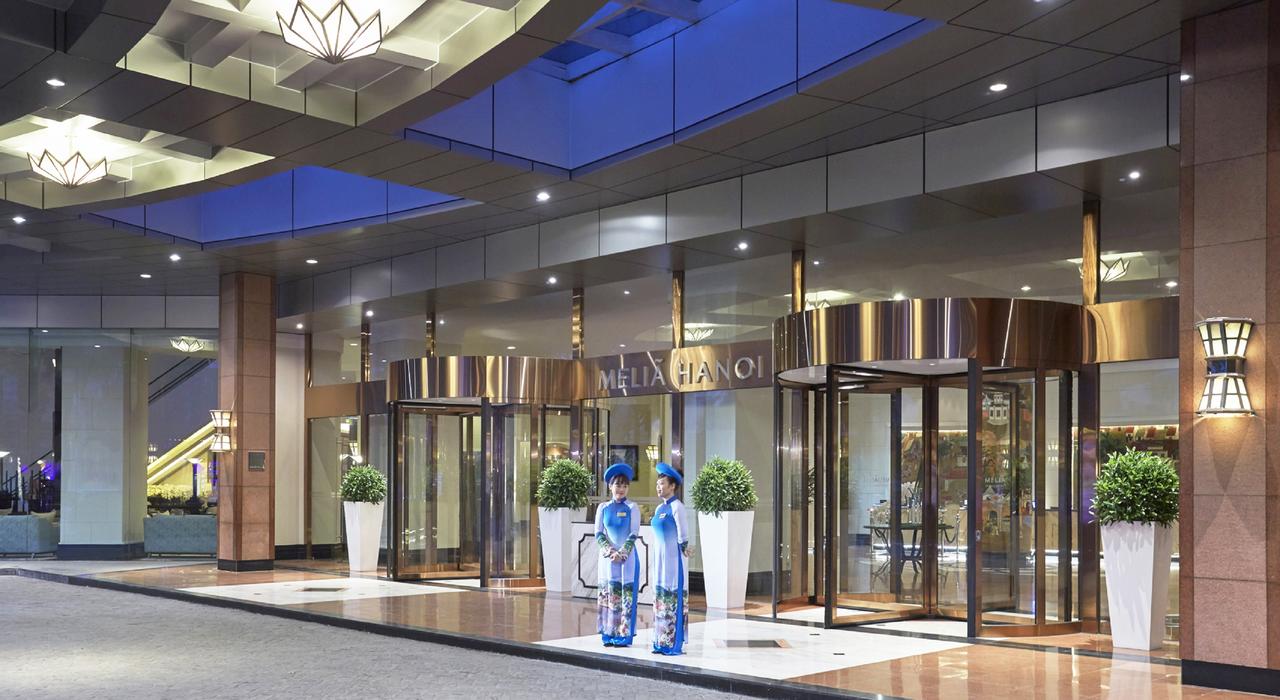 Melia Hanoi hotel 5* is a very comfortable choice for your stays in Hanoi. The property is located at the south of the old quarter, only 0.24 mile away from the central lake of Hoan Kiem. You will appreciate Melia Hanoi hotel 5* for its modern comfort, its excellent service as well as for its convenient central location.
Common Areas
Lobby: The lobby is accessible from the vehicle off point.
Restaurants: Melia Hanoi hotel 5* features a restaurant located on the ground floor for breakfast, lunch and dinner.
Lifts: The hotel is served by several lifts (80cm/2.6f width of useful path - 130cm/4.2f inside width - 100cm/4.2f depth).

Rooms:
Bedrooms:
- Width of the entrance door: 80cm/ 2.6f.
- Height of the bed: 62cm /2.0f.
- Path to access the bed: Foot: 120cm/3.9f - Left: 60cm/1.9f - Right: 100cm/3.3f.
- Other information: Large window. Carpet on the floor in the corridors and in the bedroom.
Bathrooms:
- Shower, sink and toilet in the same room at the same level.
- Width of useful path of the bathroom door: 88cm /2.8f.
- Toilet: height of the toilet seat: 46cm/1.5f - with hand grips.
- Shower: roll in shower with shower chair and hand grips.
- Rotation space in the bathroom: 150cm/ 4.9f.
Please contact us for further information.
Click here for more information - Melia Hanoi Hotel
View more Disabled Holidays in Vietnam Page