747. 14 November 2017 Disabled Holidays India - Disabled Hotels in Rajasthan, India
Disabled Holidays India - Disabled Hotels in Rajasthan, India at Vivanta by Taj - Hari Mahal
Vivanta by Taj - Hari Mahal, Rajasthan, India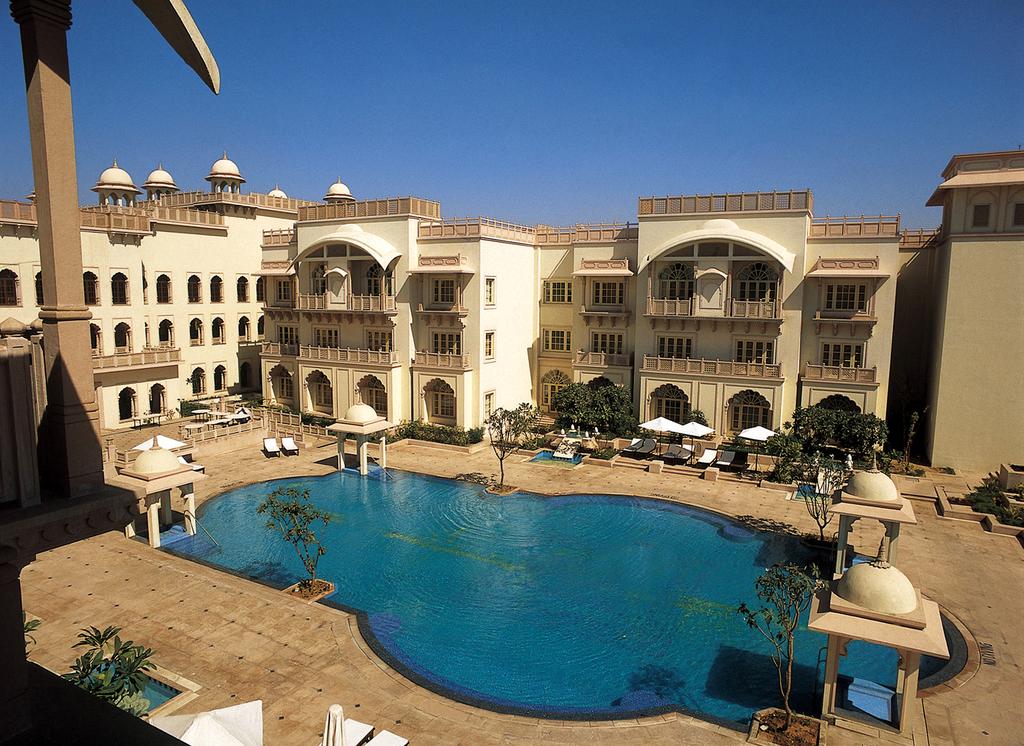 Located close to the City Centre, Vivanta by Taj Hari Mahal is a 21st century palace on 6 acres of landscaped gardens. It is situated on Residency Road, one of the highways leading to Civil Airport Jodhpur, which is a 10-minute drive from the hotel. The Jodhpur Junction Railway Station is 5 km away and Science Park is a 5-min walk from the property.
Common Areas
Lobby: The lobby is located on the ground floor with a direct access from the off point. No step.
Restaurant: The hotel counts 1 restaurant located on the ground floor, at same level with the lobby and the bedrooms. There is an adapted toilet between the lobby and the restaurant.
Lifts: No use of lifts to access common areas and the accessible bedrooms which are all located on the ground floor.
Rooms:
Bedrooms:
- Width of the entrance door: 86cm/2.8f.
- Height of the bed: 50cm/1.6f.
- Path to access the bed: Right side: Right side: 100cm/3.2ff. At the foot: 180cm/5.9f. Left side: 100cm/3.2f.
Bathrooms:
- Shower, sink and toilet in the same room at the same level
- Width of the bathroom door: 87cm/2.8f of useful real path width.
- Height of the toilet seat: 38cm/1.2f with hand-grips on each sides.
- Shower: Italian shower with no step and no door. With shower chair and hand-grips.
- Rotation space in the bathroom: 135cm/4.4f in average.
Please contact us for further information.
You May Also Like:
Disabled Friendly Hotels in Rajasthan
Disabled Tours in India for Disabled
Accessible Tours in Rajasthan, India for Disabled