748. 14 November 2017 Disabled Holidays India - Indian Wheelchair Friendly Accessible Holidays
Disabled Holidays India - Indian Wheelchair Friendly Accessible Holidays at RAAS Hotel Jodhpur
RAAS Hotel Jodhpur, Rajasthan, India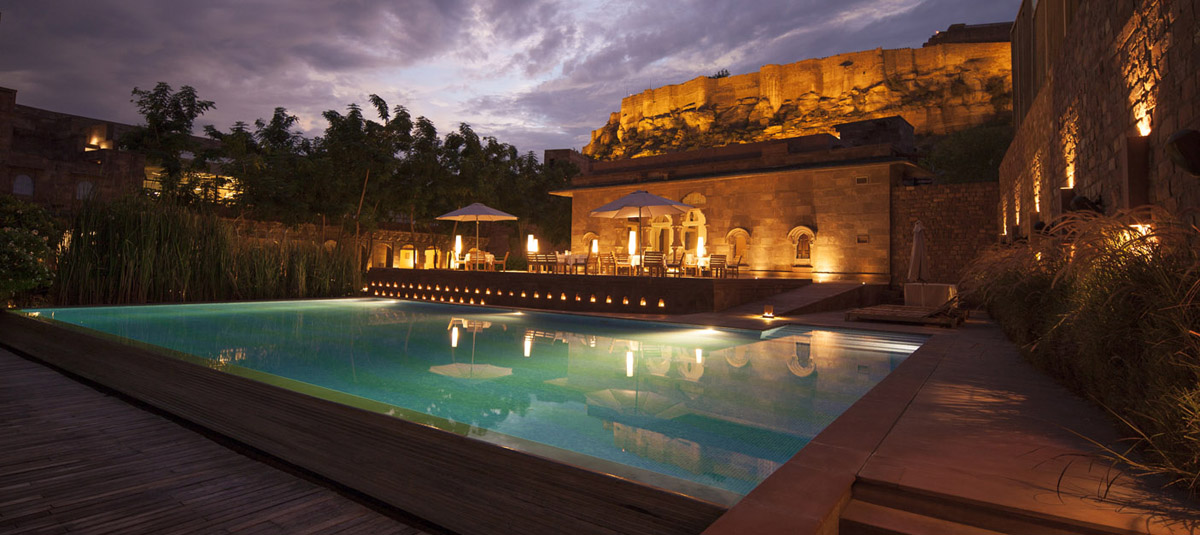 This accessible family-friendly Jodhpur hotel is located near the airport, within a 5-minute walk of Toorji's Step Well, Sardar Market, and Ghantaghar Clock. Chamunda Mata Temple and Achal Nath Shivalaya Temple are also within 10 minutes.
src="https://www.youtube.com/embed/Dw7zi01_y5I" width="400" height="315" frameborder="0" allowfullscreen="allowfullscreen">
Common Areas
Lobby: The lobby is located on the ground floor, with a direct access from the parking, without any step.
Restaurant: The hotel counts 1 restaurant for all meals located in the central courtyard with a magnificent view on the fort. Terrace is accessible with a ramp and 2 steps to access the inside of the restaurant.
Lifts: No lifts. Accessible bedrooms and common areas are all on the ground floor.
Rooms:
Bedrooms:
- Width of the entrance door: 89cm/2.9f.
- Height of the bed: 53cm/1.7f.
- Path to access the bed: Right side: 70cm/2.3f. At the foot: 120cm/3.9f. Left Side: 200cm/6.5f
Bathrooms:
- Shower, sink and toilet in the same room at the same level
- Width of the bathroom door: 90cm/2.9f of useful real path width.
- Height of the toilet seat: 39cm/1.3f.
- Shower: Italian. No step. Very spacious.
- Rotation space in the bathroom: 90cm/2.9f in average.
You May Also Like:
Holidays in India for Disabled
Disabled Holidays India in Rajasthan
Accessible Disabled Tours in India
Accessible Tour for Disabled in Rajasthan