745. 10 November 2017 Indian Accessible Holidays for Disabled - Jaipur Holiday Hotels for Disabled
Indian Accessible Holidays for Disabled - Jaipur Holiday Hotels for Disabled
Hotel Four Points By Sheraton Jaipur, Rajasthan, India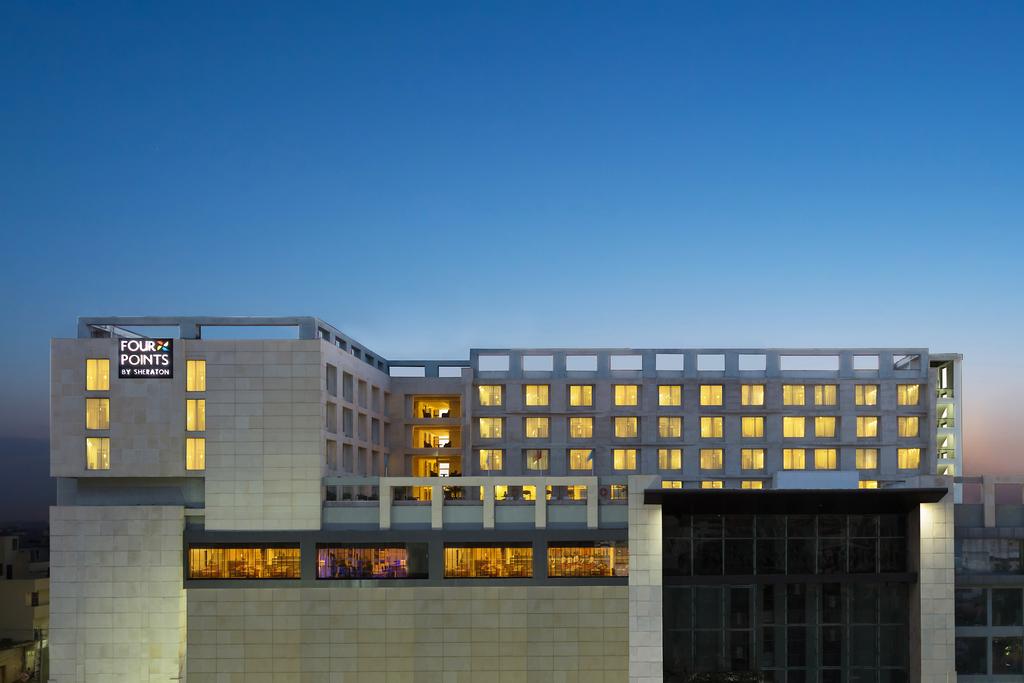 This luxury hotel is the closest international hotel to the airport. Four Points By Sheraton Jaipur City Square Hotel is located on Jaipur's famous Tonk Road which is known for shopping and historical attractions. This hotel is fit for both leisure and business travelers. Each room at this hotel is made with attention to detail including all the basic amenities for disabled guests need on their stay. Each room is spacious and comfortably designed so guests can have a relaxing stay. Guests have the option of using features and activities offered by the hotel such as the recreational center and Rambaugh golf course. Guests who want to explore the city can visit the Central Museum, City Palace, Hawa Mahal, Jaigarh Fort, and Jal Mahal. When looking for an accommodating and luxurious hotel, pick Four Points By Sheraton Jaipur City Square Hotel as your choice.
Common Areas
Lobby: The lobby is accessible by a short access ramp from the off point.
Restaurant: The hotel counts 1 restaurant for all meals located at the same level with the elevators. No step on this floor. Spacious and pleasant restaurant.
Lifts:
- Width of useful path (real path when the door is open): 78cm/2.5f
- Inside width: 132cm/4.3f
- Depth: 140cm/4.6f
Others: A nice swimming pool accessible at same level with the lifts; no step.
Rooms:
Bedrooms:
- Width of the entrance door: 80cm/2.6f.
- Height of the bed: 54cm/1.7f.
- Path to access the bed: Right side: 90cm/2.9f. At the foot: 120cm/3.9f – Left Side: 100cm/3.3f.
Other information: A very large window on a whole wall (non openable).
Bathrooms:
- Shower, sink and toilet in the same room at the same level
- Width of the bathroom door: 90 cm/2.9f of useful real path width.
- Height of the toilet seat: 40cm/1.3f. With horizontal hand-grip.
- Shower: Handi shower. Open with no door and no step.
- Rotation space in the bathroom: 170cm/5.5f.
Call us FREE on : 0800 622 6000
You May Also Like:
Cheap Disabled Holidays in India
Adapted Accommodation in Jaipur, India
Disabled Holiday Tours with a Guide in India
Disabled Tours in India at an Accessible Hotel with Wheel in Shower