GREECE - ATOL HOLIDAYS
Paradisi, Kos, Greece


Paradisi is a holiday resort which has undertaken a lot of development during the past decades especially along its long sandy coastline on the western part of the island. The natural environment in Paradisi is impressive and calming, with lots of green all around and many plants and colourful flowers that decorate the landscape. More Resort Info....

If you are interested in wheelchair accessible holiday in this section and require further information then please do click on the get a quote button to receive a quote.
Kipriotis Village Resort
KosParadisi - 4 Star
Sitting alongside a beautiful beach, overlooking the sparkling waters of the Aegean Sea, sits the four-star Kipriotis Village Resort. Perfectly located on the east coast of Kos, Kipriotis Villages offers couples and families alike the perfect mixture of relaxation and adventure, boasting first-class facilities and a great hospitality experience.
Kipriotis Panorama Hotel And Suites
KosParadisi - 5 Star
If you are looking for a luxury hotel close to the beach in Kos Town, look no further than the Kipriotis Panorama Hotel & Suites. It's a serene paradise for holidays to Kos and provides 5-star accommodation, nine restaurants and bars, and free WiFi throughout the complex.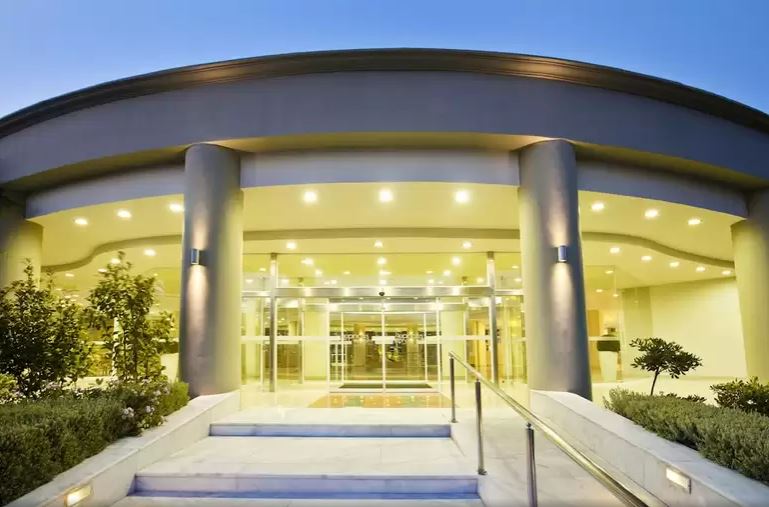 Kipriotis Maris Suites
KosParadisi - 5 Star
Kipriots Maris is a luxurious but at the same time, cozy hotel conveniently located in Psalidi area, just 3km away from Kos town and 25km from Kos International Airport. Kipriotis Maris makes the best choice for sightseeing lovers.