GREECE - ATOL HOLIDAYS
Kos, Greece


Kos is known for its abundant sandy beaches. It's also rich with Greek and Roman landmarks, particularly in and around Kos Town. This harbor town is dominated by the 15th-century Neratzia Castle. South of the castle are the Ancient Agora ruins, with a temple, shrine and columns. Kos is quite a flat island in Greece, making it suitable for wheelchair users. More Resort Info....

If you are interested in wheelchair accessible holiday in this section and require further information then please do click on the get a quote button to receive a quote.
Aegean Village
KosKardamena - 4 Star
Built on a slope, with magnificent views of the endless deep blue Aegean sea. The main buildings and the accessible rooms are located at the bottom of the slope whilst the 330 rooms are built on the hillside. Aegean Village caters for a wide variety of needs for all age groups.
Labranda Marine Aquapark
KosTigaki - 4 Star
The Labranda Marine Aquapark Resort is the perfect holiday spot for a Greek island family vacation. The hotel offers a variety of fantastic family-friendly facilities including a fun Water Park, exclusive to guests of this property.
Astir Odysseus Kos Resort and Spa
KosTigaki - 5 Star
Astir Odysseus Kos Resort & Spa is a 5 star hotel, in Tingaki area. Just 5 km from the historic center of Kos town and 22 kilometers from the international airport of Kos "Hippocrates" stands out for both its facilities and its services.
Kipriotis Village Resort
KosParadisi - 4 Star
Sitting alongside a beautiful beach, overlooking the sparkling waters of the Aegean Sea, sits the four-star Kipriotis Village Resort. Perfectly located on the east coast of Kos, Kipriotis Villages offers couples and families alike the perfect mixture of relaxation and adventure, boasting first-class facilities and a great hospitality experience.
Kipriotis Panorama Hotel And Suites
KosParadisi - 5 Star
If you are looking for a luxury hotel close to the beach in Kos Town, look no further than the Kipriotis Panorama Hotel & Suites. It's a serene paradise for holidays to Kos and provides 5-star accommodation, nine restaurants and bars, and free WiFi throughout the complex.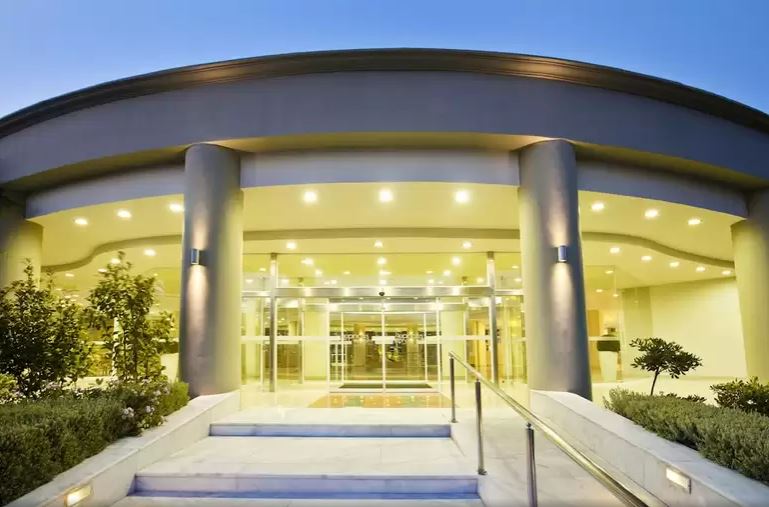 Kipriotis Maris Suites
KosParadisi - 5 Star
Kipriots Maris is a luxurious but at the same time, cozy hotel conveniently located in Psalidi area, just 3km away from Kos town and 25km from Kos International Airport. Kipriotis Maris makes the best choice for sightseeing lovers.