Location
DILECTUS' main purpose is to welcome senior clients and the public in general, including foreigners, with or without special needs, ensuring prompt and efficient medical and nursing assistance 24/7, tailored to the individual's requirements, on a permanent or temporary basis.
At DILECTUS everything is adapted to meet clients' needs and wishes, where clients can find a space that combines the comfort and privacy of their own homes with the convenience of hotel services.
In order to assure the success of this project, DILECTUS has carefully selected a dedicated, friendly and multidisciplinary staff team for their qualifications and vocational skills and aptitude.
At this organization centered on family values, clients have full autonomy to:
Feel themselves at home, by bringing with them pieces of their own furniture and personal belongings to personalise their rooms
Bring their own pets if desired
Wake up according to their normal routine
Socialize or have days out whenever they feel inclined
Invite family and friends for events at or outside the premises
Sightseeing and travel
Make physical and/or intellectual exercise
Practice their favourite hobbies and participate in activities that have real meaning for them
Amongst others opportunities...
According to DILECTUS' main concept:

DO WHAT YOU WANT WHENEVER YOU WANT TO...
Access
All services are fully accessible with several lifts for easy access.
Accommodation
45 Bedrooms
All bedrooms are comfortable and spacious and fully well-equipped with articulated beds and assisted bathrooms, telephone, interactive television (ITV), Internet. All rooms have balcony with a marvellous view over the sea.
Agricultural Gardens
Where clients can plant and take care of their own plants and vegetables.
Facilities
It has also a reception 24 hours a day that is prepared to provide all kind of support to our clients.
The facility was built from scratch with the aim of matching the infrastructures to our clients specific needs. For such purpose, we have taken into consideration and carefully implemented aspects such as:
Natural lighting
Well lit wide hallways
45 comfortable, spacious and fully equipped bedrooms, with articulated beds and assisted bathrooms without physical barriers and with anti slip floor, telephone, interactive television (ITV), Internet, air conditioning, balcony, all sea-view
Emergency call system in both rooms and bathrooms
Central heating/cooling system
Surveillance system
Visitor sign-in registry
Automatic emergency system (fire and gas)
DILECTUS has an ample range of services, such as:
Individualised care plan
Drug administration and supervision
Permanent nursing
Medical monitoring
Cognitive preservation and stimulation team: Psychologist, Neurologist, Occupational Therapy
Physiotherapy
Nutritionist
PAT dogs (Golden retrievers)
Daily recreational activities such as painting, exercising, aqua aerobics, walks, etc
Minibus
Restaurant
Bar
Recreational kitchen, for the clients' use and enjoyment, allowing the confection their own recipes
Hairdresser
Cleaning services
Laundry
Gym
Swimming pool
With other recreational areas of high quality which afford clients a leisurely and autonomous life style in superb surroundings.
At DILECTUS we encourage clients to participate in our daily activities, however clients are totally free to stay in the privacy of their own suite.
Suitable For
Ideally suited to adults and couples who want a weekend or short break away.
Food and Drink
Restaurant
Inside the premises, provides daily and a la carte menus.
Bar/Cafe
There is a Bar, inside the premises, serving beverages and snacks to clients of the swimming pool and surrounding area.
Recreational kitchen
For clients' use and enjoyment, allowing the confection their own recipes.
Equipment
Commode shower chairs, hoists, scooters and other mobility equipment are available for hire. This must be arranged at time of booking holiday.
Adapted Transfers
Airport transfers available in wheelchair adapted vehicles.
Transfer time from Madeira Airport is approximately 10 minutes.
Flights
Flights available from some UK airports
Flight time is approx 3.5 hours

Call 03333 355615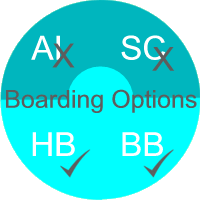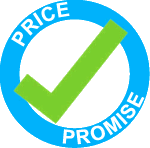 Price Promise Guarantee
If you find the same holiday for a cheaper price we will refund the difference.
Terms and Conditions apply
Click here to search for another disabled holidays in Funchal, Madeira